Engineering
In all Meri locations our engineering teams can supply the necessary engineering support to the level, which is needed:
Engineering pre-studies
Process engineering, process balancing and process simulation
Basic and/or detail engineering
Laser scanning and 3D rebuild engineering of existing installations and plants
Piping and cabling engineering
Electrical and instrumentation engineering
Custom machine & equipment design
Process Engineering
We use the most advanced engineering tools for process engineering, which allow precise object oriented process design utilizing advanced databases.
Our tools allow the integrated planning of the process, the necessary equipment and auxiliaries, respective instrumentation, valves, actors, sensors and motors. The flowsheets and PIDs are connected with the respective automation, control modules and functional diagrams. Integrated planning provides the highest engineering quality and the output of all necessary documents such as, lists, spec sheets, PIDs, control and cabling documentation as well as functional descriptions and any other information.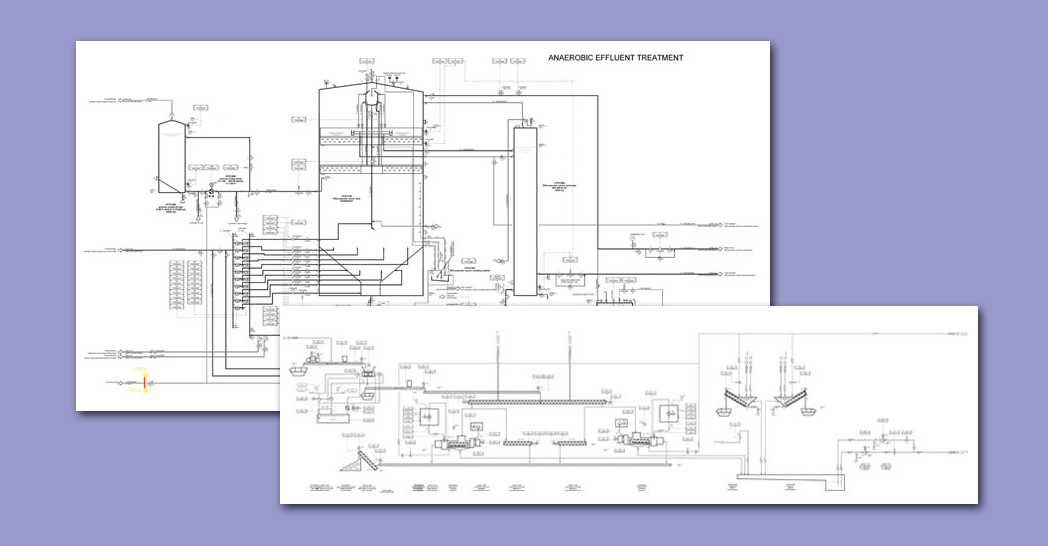 Layout & Plant Engineering
Layout and plant engineering, whether for large integrated plants or smaller machine function groups, is always executed in 3D at an efficient and competitive cost.
3D engineering allows most accurate layout planning and efficient design of buildings, foundations, piping, chutes, steel- and support-platforms, which saves a lot of time and money at erecting and assembly.
Click images to enlarge
Upgrade Engineering - Laser Scanning and Re-Modeling of Installed Plants
Often no drawings or accurate engineering layout information are available for existing plants. We provide services in laser scanning and 3D re-modelling of existing plants and installations.
Working this way, we work just as quickly and accuratelay with 3D engineering for upgrade installations as we do for new greenfield installations.


Custom Equipment Design
If customers require special customized machines and equipment we can design it to their needs, quickly and cost-efficiently, since we use machine modules and the latest generation of 3D design.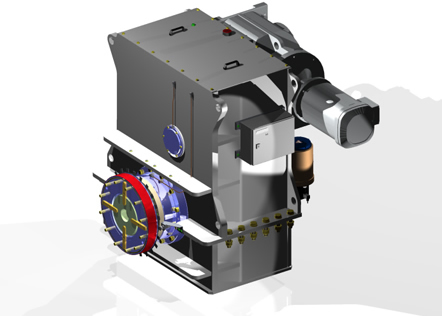 Controls and Instrumentation
For large plants as well as for small single machines we can provide adequate automation and control solutions – from the functional diagram to the tested installation.