Paper Making System Components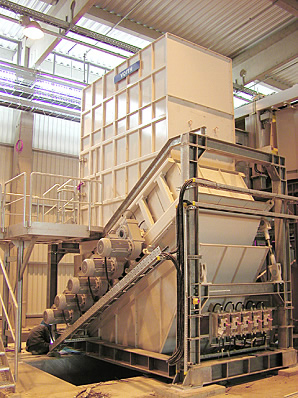 Bale Opener (BO)
The Meri Material Handling Bale Opener is designed and constructed to reliably open and break apart dewired paper bales.  This powerful and robust machine features five hammer shafts, each with a dedicated drive, to create loose material for transport on a conveyor, making consistency and feed control much more reliable.
More about Bale Opener (BO)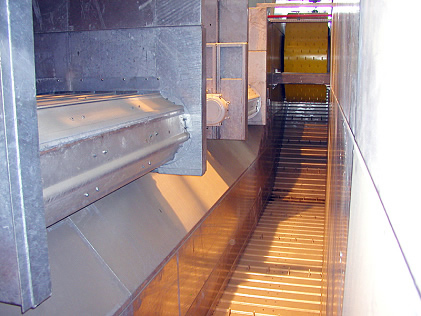 Leveling Drum (LD)
The Meri Material Handling Leveling Drum is mounted to a conveyor and is designed to equalize the flow of material for effective material flow.  The leveling drum is height-adjustable to ensure your pulper always receives the desired amount of raw material flow.
More about Leveling Drum (LD)