Large Sludge Quantity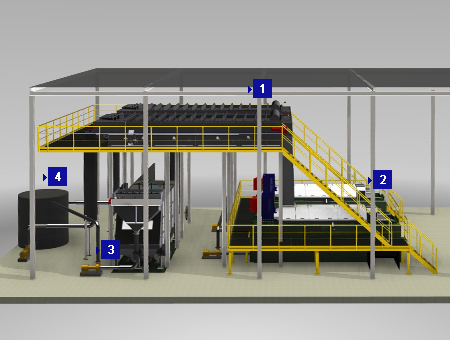 Move the mouse over the picture or click a number
Sludge in the paper industry represents a large amount of residual material generated by stock preparation plants and paper mills. It is often comprised of many streams, Such as DAF sludge, flotation rejects, fine screen rejects and forward cleaners. Employing proper sludge pre-thickening and post thickening strategies maximizes the dryness of the disposed material. Achieving high dryness values while maintaining high solids capture rates minimizes the process impacts and costs associated with handling this by-product.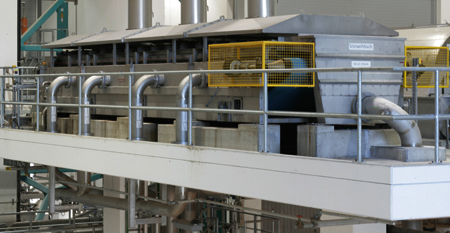 BLUEDRAIN
The BLUEDRAIN is a gravity belt thickener with a unique frame concept. Pre-assembled machine elements based on a closed frame design allow simple installation as well as a safe and clean operation. Reliable and sturdy machine components provide best operation efficiency and low maintenance requirements.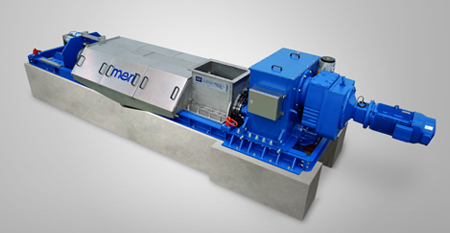 RSP Residual Sludge Press
The RSP is specially designed for the dewatering and thickening of sludge suspensions resp. fine residuals to a high and uniform consistency. The press screw features a conical body and screw flights with progressively diminishing pitch. Replaceable segments protect the screw flights from wear at the discharge end. The sturdy beam structure ensures easy installation and servicing.

More