Filtration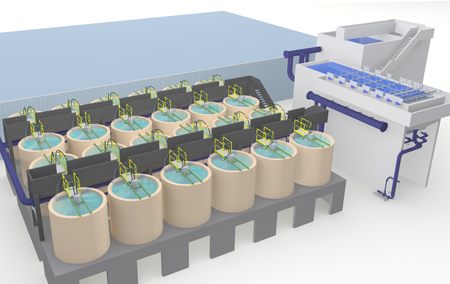 GYROBLOCK
The GYROBLOCK is a concrete module for sand filtration applications. Due to the modular design, it can handle high volumes of freshwater. It features a specially designed feed distribution for homogeneous inflow distribution. Main advantages: Continuous operation, no down time for back-washing, integrated continuous regeneration of sand.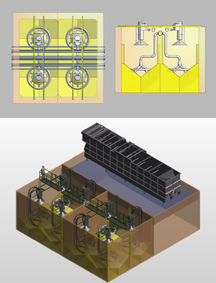 The Double Cone System provides highest sand/tank-volume ratio.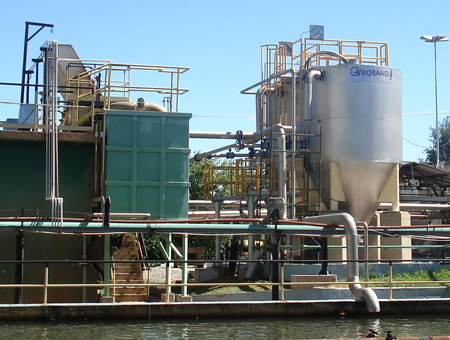 GYROSAND
The GYROSAND is a highly efficient sand filter designed for water preparation and waste water clarification with continuous operation. It features a special module for continuous sand cleaning in order to regenerate the sand during operation without downtime for back-washing. The GYROSAND is suitable for several applications such as: fresh water preparation; process and waste water cleaning; shower water preparation; color removal and last stage water clarification in effluent treatment.
Stainless steel tank supported by three legs with base-plate allows for easy installation and requires minimal work on-site.