Aerobic Treatment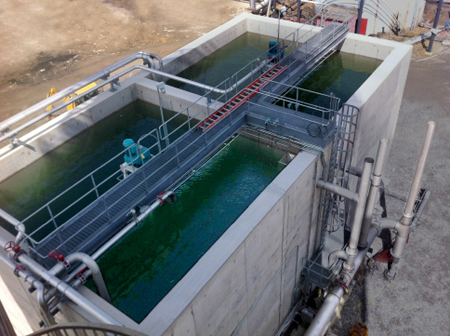 Usually following the anaerobic stage, aerobic treatment functions as the post treatment for industrial wastewater. Its role in the paper mills for example is to contribute to wastewater reuse and to reach pre-set effluent values. The equipment line consists of aeration basins, sedimentation tanks, flash aeration and fluidized bed reactors.

Flash Aeration
Flash Aeration is used for quick oxidation of effluent, generally after anaerobic treatment. This process step helps to reduce odor, can remove some of the remaining COD, and trigger the precipitation of calcium. For subsequent solids removal typically a DAF is installed.

Coarse/Fine Bubble Aeration
Air bubble size has various effects on the aeration process. Fine bubble aeration provides better oxygen transfer rates, as well as higher energy efficiency compared to coarse bubble aeration. However it is more sensitive to plugging, especially at high calcium concentrations in the effluent.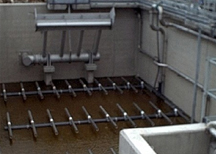 SBR Sequence Batch Reactor
The Sequence Batch Reactor allows efficient COD/BOD degradation and can be executed as rectangular or circular construction. SBR upgrade kits are available. Main advantages: cost efficient installation and easy operation.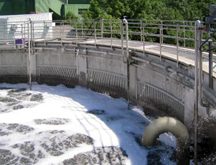 MBBR Moving Bed Biological Reactor
High performance biomass carriers are used in these biological wastewater treatment systems for the growth of microorganisms in very thin biofilm layers. The carriers have a high surface area with small pores, which favor the growth of biomass. Disturbing bacteria such as filamentous bacteria is continuously sheard off due to the mixing energy inside the MBBR tank.