Anaerobic Treatment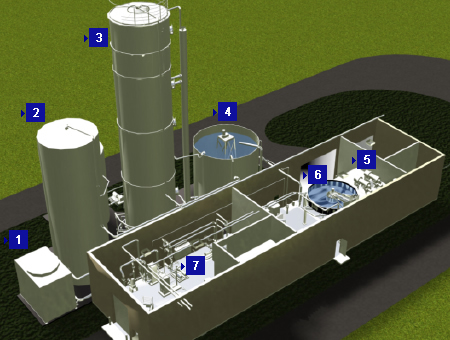 Move the mouse over the picture or click a number
Anaerobic processes are used for the treatment of higher loaded effluents. Anaerobic bacteria in the form of biopellets are used for the conversion of dissolved COD in to methane (biogas).
In the paper industry anaerobic technology is mainly used in board and packaging mills. Other industries with high COD loaded effluent such as breweries or dairies can also benefit from the advantages of this technology:
Much lower energy consumption
Production of valuable biogas, which can be used in the mill boiler for steam production, or converted into electrical energy using gas engines
Very low production of anaerobic excess sludge, which occasionally can even be sold
Much smaller installation area required compared to aerobic treatments.