Secondary Treatment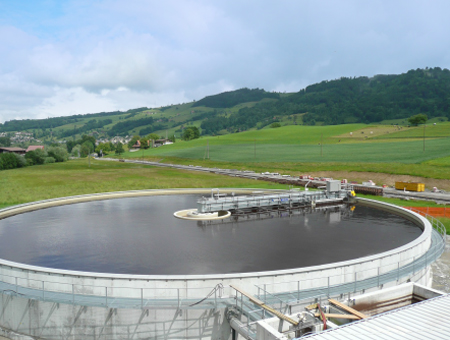 Secondary clarification is an integral part of aerobic effluent treatment, recovering the biomass from aeration and recirculating it to the activated sludge process at increased consistency, while simultaneously providing lowest possible suspended solids content in the final effluent.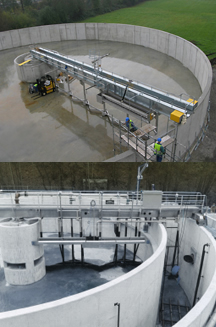 CSED SU
The CSED Circular Sedimentation SU (suction type) allows the best adaptation to your wastewater and offers you different versions and operating principles for sludge collection and removal via suction pipe tubes. The modular bridge design is based on 2Sprofile structure. Bottom scrapers with multiple suction lifting tubes are individually adjustable. The sludge collection channel under the bridge is equipped with a hydrostatic center discharge.
More about CSED
RSED SH
The RSED Rectangular Sedimentation SH (shield type) features bottom scrapers with multiple scraper segments and automatic tank width. The RSED is available with a single or a double drive configuration. For small units a two-way operation (foreward and backward) is available.
More about RSED